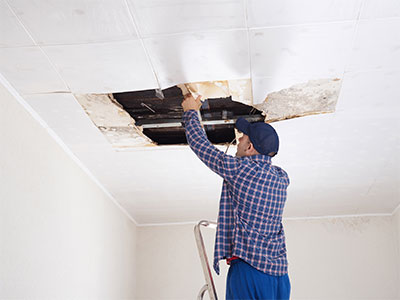 Mold is unpleasant. It's not pretty to look at, and even if you can't see or smell it, the thought of its presence can be alarming. It invades your home, and before you know it, it's already spreading to areas where it's difficult for you to clean it up. If unchecked, it could pose health risks for you, your family and everyone in your house.
There is some good news, though – you have us on your side! Active Mold Control LLC is a certified and insured mold testing company. We offer cost-effective remediation and inspection services in the Northwest Oregon and Southwest Washington areas, including Portland, Raleigh Hills, Beaverton, and West Haven-Sylvan, OR. Our dedicated staff consists of environmental professionals who have been providing affordable anti-mold solutions and mold testing services for more than 25 years. To know more about our credentials in the field of mold management, click here.
Aside from remediation and inspection, our full range of services includes mold testing and preventive maintenance against further mold problems. We offer these reasonably-priced solutions to commercial clients (especially in the real estate sector), and to residential customers.
Are you in the realty business, and in need of fixing mold problems in a property you're selling? Make sure that property is in prime selling condition by ensuring that it's mold-free. Call us, and we'll give you an affordable package that includes inspection, removal, and prevention.
Are you a homeowner with recurring mold problems in your house? Talk to us, and we'll take a look at your home. After thorough mold testing, we'll come up with the best solution – at a very competitive price – to get rid of your mold problems once and for all.
We take pride in always providing high-quality and reliable mold testing services for all our customers. All our remediation and inspection procedures use the most current methods available today. We always work with your safety in mind, so rest assured that everything we do is environmentally safe and risk-free. Contact us today to learn more.
Mold Inspection Mold Prevention