Mold Testing in Portland, OR
Active Mold Control LLC has been serving Portland-area customers since 2006, providing high quality mold and mildew inspections and tests, as well as detailed mold reports. While we work primarily with area realtors, our mold testers are glad to provide our services to homeowners and business owners as well.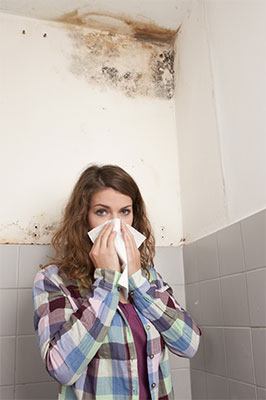 Mold Inspections, Testing, & More
Active Mold Control LLC is proud to be a business that is family-owned and built on trust and dedication. Our mold testers focus on these values to provide our customers with a wide range of high-quality and reasonably priced mold control solutions. In addition to that, we want to educate people about mold and how to fight it. We firmly believe that—with the right information and the proper course of action—mold problems can be solved quickly.
We have been involved in black mold inspections and mold testing in Portland, Raleigh Hills, Beaverton, and West Haven-Sylvan, OR since 1981. For well over a quarter-century, we have accumulated extensive experience in mold testing in the Northwest Oregon and Southwest Washington areas. The vast knowledge that we have gained has enabled us to come up with suitable mold control solutions that are in tune with the requirements of our diverse customer base. Furthermore, we have a solid background in environmental consultation, moisture management, building decontamination, and hazardous waste disposal. Our expertise in these other related fields has allowed us to be more expansive in how we approach each customer's mold concerns. When you want a company that has your specific needs in mind when it comes to mold testing and mold inspection in Portland, OR, be sure to call Active Mold Control LLC. Here are just a few of the many benefits of working with us:
We offer a comprehensive range of mold testing and inspection services.
We're a family-owned company, serving Portland, OR since 2006.
Our mold testers have over 30 years of experience.
We're fully licensed, bonded and insured for your protection and peace of mind.
We offer our mold testing and radon mitigation services at competitive rates.
Call Us Today
Worried about a mold problem in your client's house? Get in touch with Active Mold Control LLC to eliminate any concerns.